ASLYNK™
The monitoring and control interface for Automatic Systems equipment
The ASLYNK™ MONITOR solution offers an intuitive and secure control and monitoring interface for Automatic Systems equipment and is designed for both pedestrian and vehicle access control. ASLYNK™  is available on PC or tablet and allows multi-site remote control of your equipment for up to 500 lanes regardless of location.
---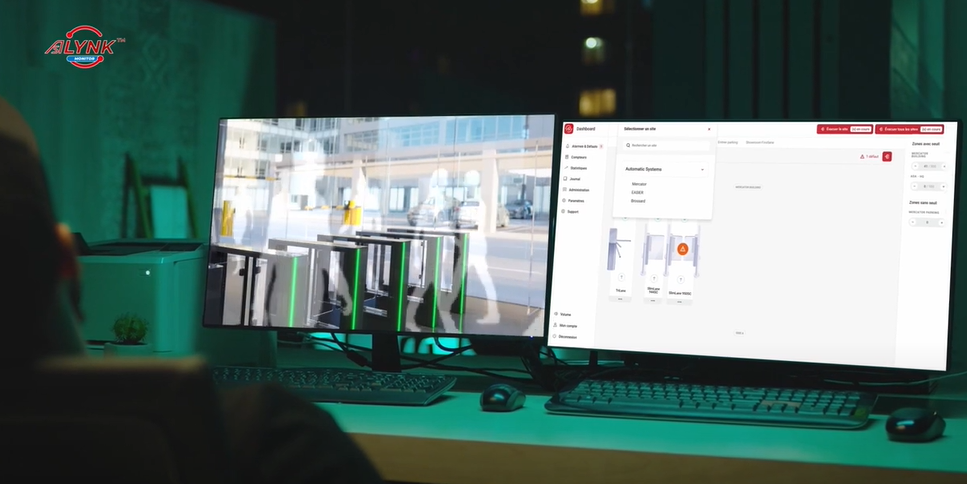 Key features of the ASLYNK™ monitor
Operates over a secure LAN network.
Comes with a Docker web application running on PC and tablets (Linux, Windows, MacOS).
Configures the equipment's operating mode (free, controlled, prohibited).
Supplies the histories and statistics of passages, intrusions, fraud, alerts.
Allows the scheduling of one-time or recurring events (morning, night, peak time).
Emergency exit control.
Counts and manages the maximum number of entrances permitted in the different zones (e.g. building A, car park, etc.).
Different user levels (employee, manager, admin.).
Multi-site, up to 500 connected devices.
---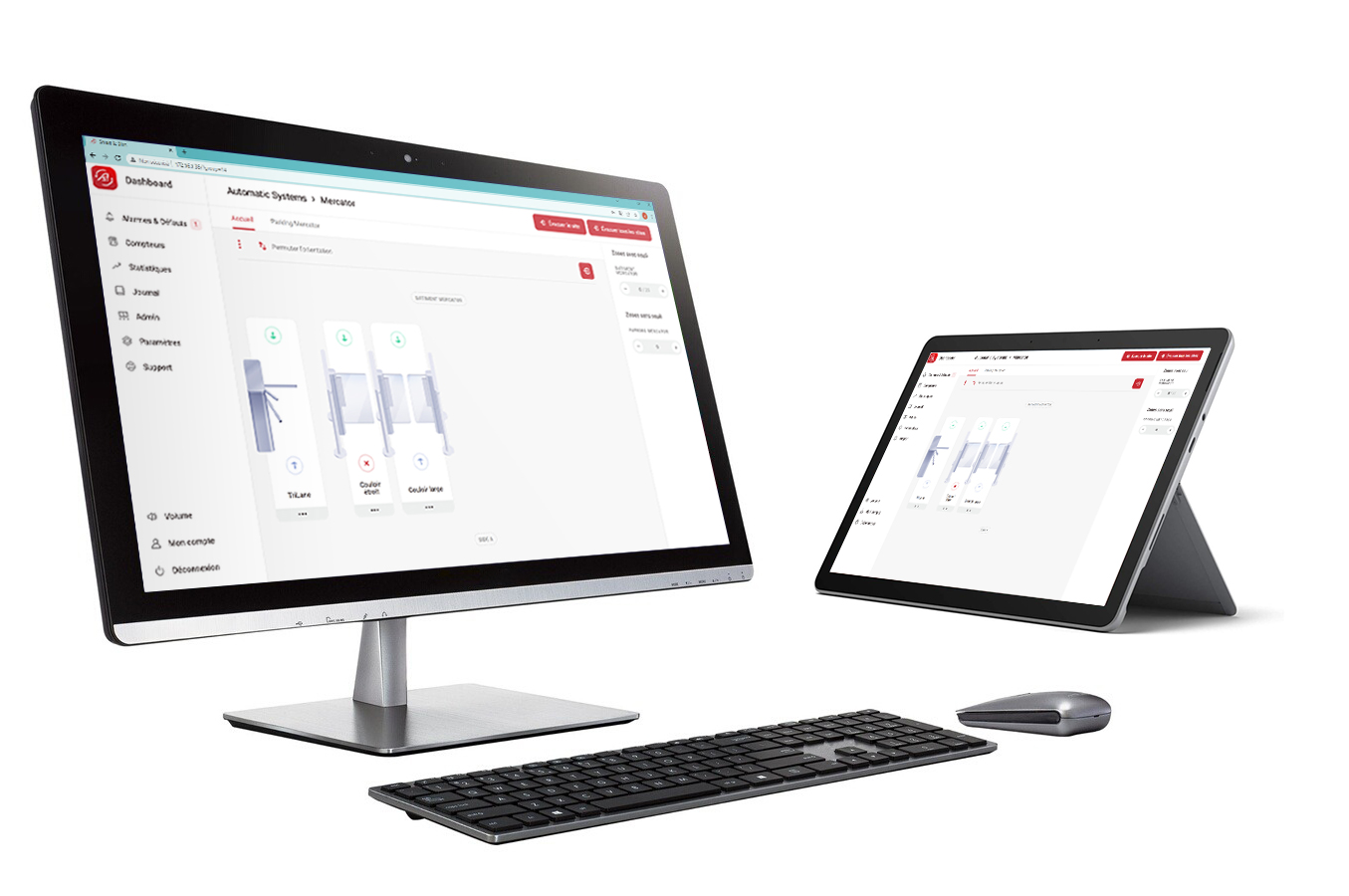 Advantages of the ASLYNK™ MONITOR 
Remote monitoring and control.
Remote diagnostics, maintenance and updates.
Maximised equipment uptime.
Longer service life, increased equipment durability.
Available on new and installed equipment.
Multi site, multi-entity (via a control room as an example).
Cyber secure, on a closed LAN network.
Multiple pricing packages on a licence basis.
---
Increased durability for your access control equipment
The connectivity of your Automatic Systems gates and barriers ensures essential maintenance is highlighted prior to any breakdown. The use of the remote diagnosis feature guarantees incidents are solved within a short time frame ensuring your equipment is at its optimum performance throughout its life cycle. System updates can also be performed remotely. ASLYNK™ improves your equipment's life span and the return on your initial investment.
---