FirstLane 970
Best in class security turnstile.
FirstLane 970 offers unbeatable value for money whilst ensuring safety and quality have not been compromised. This double swing door security turnstile restricts access to secured zones while maintaining high throughput. FirstLane 970 provides with a wider passage for people with reduced mobility or for personnel.
---
Main benefits
Automation of pedestrian access control
Restricts access to secured zones
Low cost of ownership
Employee and visitor Entry/Exit tracking
Reduced need for manned entrance
Easy to install
Low energy consumption for a low carbon footprint
---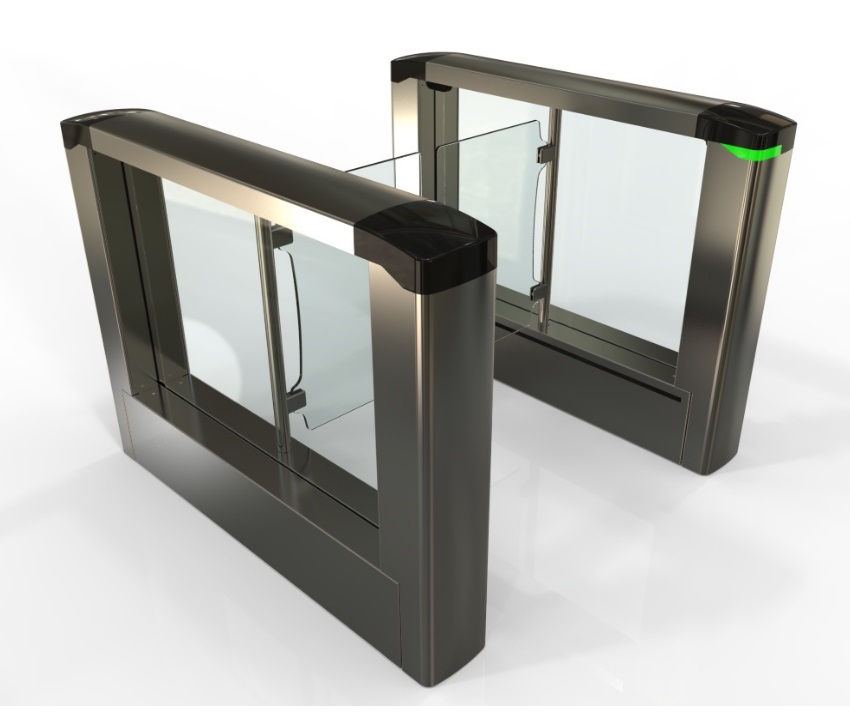 Efficiency
FirstLane offers fast opening and closing of the obstacles, bi-directional movement and RFID reader integration. As a result, it can accommodate traffic of up to 60 users per minute.
Electronic detection
FirstLane uses the innovative DIRAS® (Detection Infra Red Automatic Systems) technology, the best electronic detection system available on the market. It follows the users' progression through the gate as well as ensuring their safety during opening and closing of the obstacles. With its multi-directional infrared beam matrix and its predictive algorithms, FirstLane's detection system analyses and anticipates the size, position, speed and direction of the user in the lane, whilst still being able to differentiate between fraudulent use and irregular passage.
Connectivity
FirstLane is easy to configure and manage either locally or remotely using a simple web browser. The optional Smart n'Slim monitoring panel lets you manage multiple lanes, regardless of where the units are located. Smart n' Slim is a flexible command center that allows for visualization, control, and consultation.
Aesthetics
With its clean design, FirstLane security turnstile blends perfectley with any type of entrance – whether classical or modern. The clear 10mm thick tempered glass obstacles have a friendly appearance, while the smooth lines of the brushed stainless steel housing are graceful and refined. User-friendly, modern function pictograms help users to interact intuitively with the system.
Safety
Intuitive and very easy to operate, FirstLane security turnstile guarantees high-level security without compromising user safety. It is designed to prevent finger entrapment and other impacts. Moreover, the reinforced detection enhances user protection and manages passage of children and luggages.
---
Applications:
Banks and insurance companies
Office buildings
Head offices and administrative sites
School, universities and colleges
Government buildings
Institutions
---