AUTOMATIC SYSTEMS PRODUCT CUSTOMISATIONS AND FEATURE OPTIONS
With the ever increasing demands in architecture and design the importance of adapting your products to meet any client's criteria has never been so important. Automatic Systems has adapted to this ever evolving market and boasts a range of aesthetics and customisation options which will suit many, if not all demands. Our products are highly versatile and customisable so whether they are of a functional or an aesthetic nature the wide range of materials and finishes, outlined below, make our products suitable for any kind of building, be it ancient or contemporary.
---
HOUSING
Our housings are very robust (our speed lanes having IK09 impact resistance) and can be customised according to the client's requirements.
We offer a large choice of colours and finishing's:
304 & 316 Stainless steel housing for an intensive use
Painted housing to meet all colour requirements
PVD (Physical Vapour Deposition) coated housing for matt look and decorative finishes with superior hardness and wear resistance with minimal environmental impact
Embossed housing for a modern and sophisticated design
---
RAL FINISHES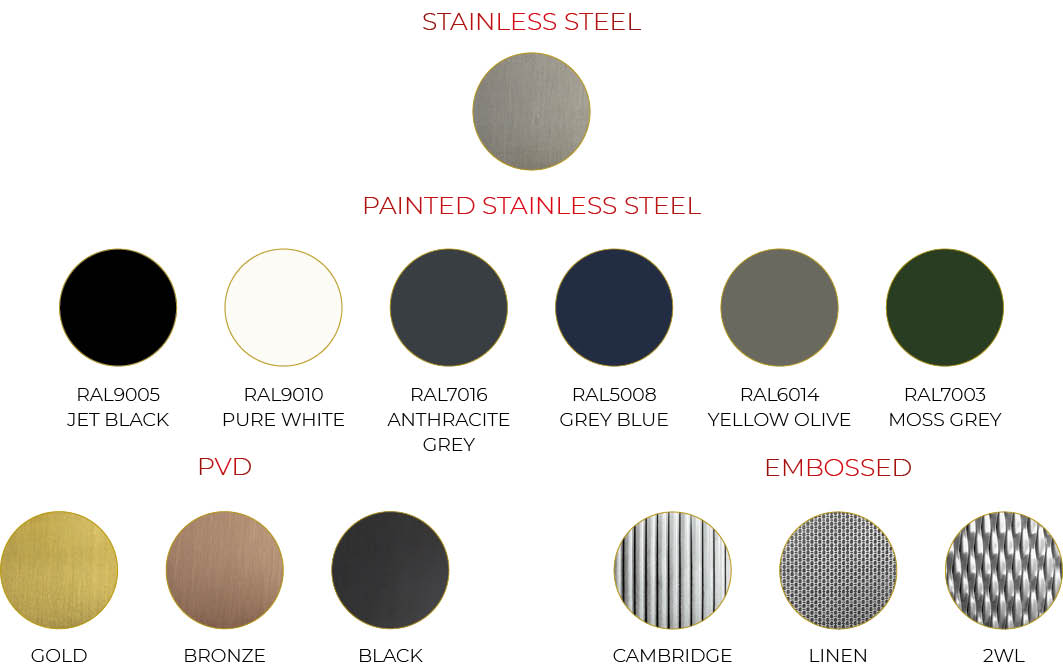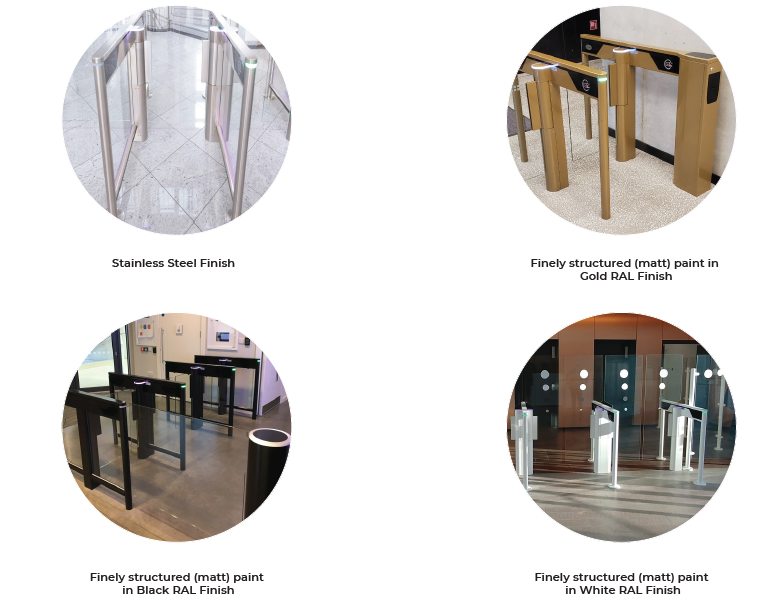 ---
TOP COVERS
As the tops are the components most susceptible to wear and tear we have designed the covers in different materials so that they withstand intensive use, while meeting the aesthetic requirements for our customers.
There are three options available:
1. Glass for a modern and sophisticated design
2. Black laminated for easy integration of access control systems
3. Stainless steel for an intensive use

---
MODULARITY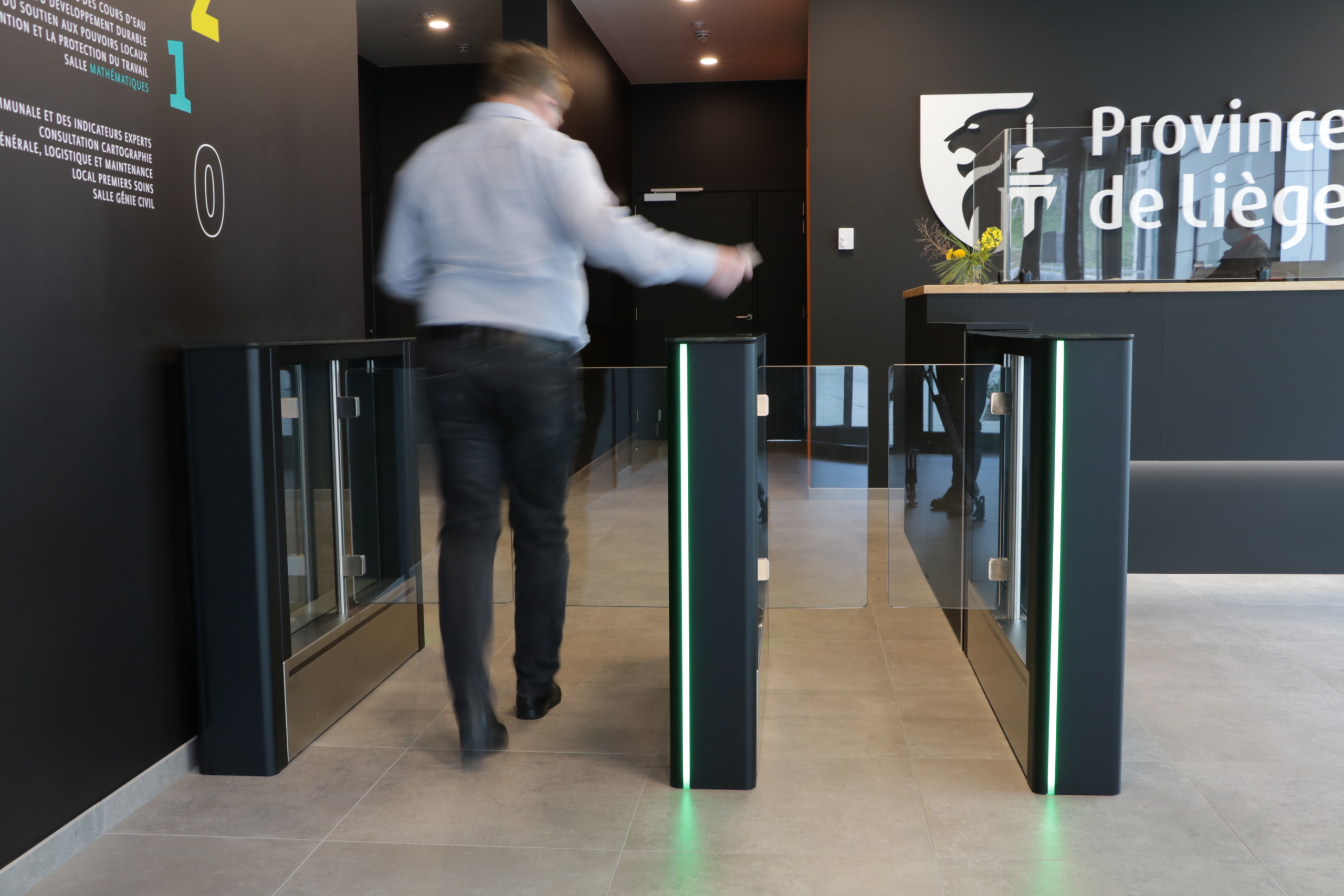 Our speed lanes are available in multiple configurations, including:
• extension options
• open or closed
• one-way
• bi-directional
The extension options offer an increased number of detection beams providing higher security and a larger surface area for integration capabilities. Larger passage widths allow for easier access for people with reduced mobility (PRM) or maintenance/ delivery carts with a variety of glass obstacle height options, from 1000mm up to 2000mm, for increased security. Our speed lanes are available in multiple configurations, including:
---
PLINTHS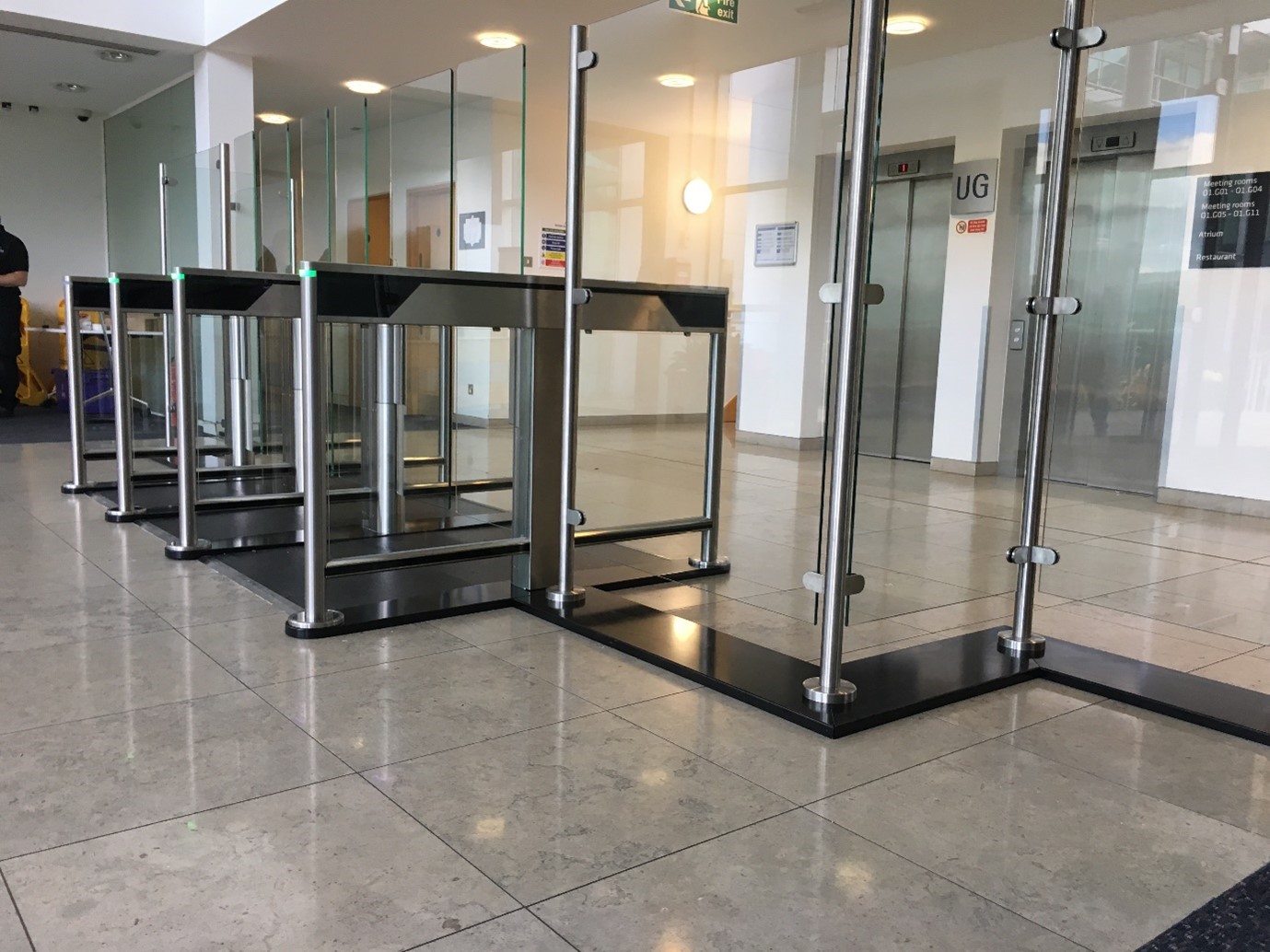 For buildings, where floor channelling or core hole drilling to feed cables can be an issue, such as listed floors or where under floor heating and services are present, we have designed a unique and adaptable plinth system which fully self supports our equipment without the need for structural fixings
---
ACCESS CONTROL SYSTEMS
Whether you choose to install a tripod turnstile, a security lane, or a full-height turnstile you will likely include an access control system (AACS), as proposed by your system integrator. Equipment from Automatic Systems is specifically designed so that it can be integrated with any form of access control system including proximity, QR and Biometrics.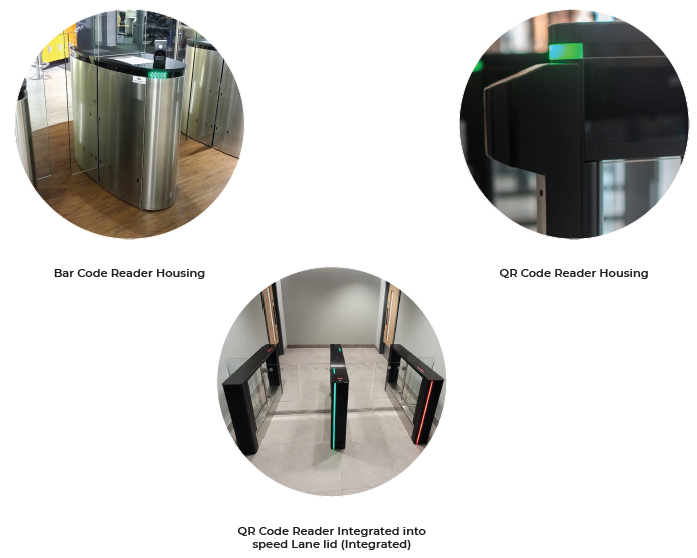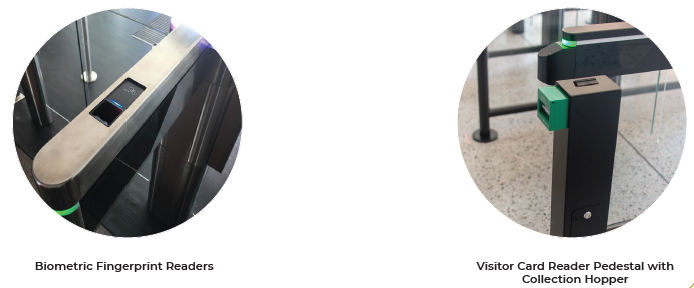 ---