Training
Automatic Systems regularly organises training courses for each of its product ranges.
Our trainers are qualified engineers with a long experience at Automatic Systems. They will be pleased to pass on their competences and expertise to you.
---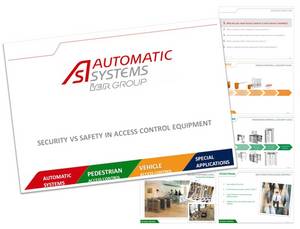 Our trainings cover:
1. Product functioning
2. Technical features
3. Limits of use
4. Accessories and options
5. Demonstrations and tests
6. Maintenance plan and resolutions of common failures
7. Presentation of Partnerweb extranet and all the contents available
Join our trainings and be part of Automatic Systems club of graduates.
---