Automatic Systems strengthens its position in Germany and creates a new subsidiary
Wavre, Belgium, February 3, 2022 – Automatic Systems, one of the world leaders in the automation of secure access control for pedestrians and vehicles, announces at the beginning of this year the creation of Automatic Systems Deutschland GmbH, with headquarters in Unna, in the North Rhine-Westphalia region.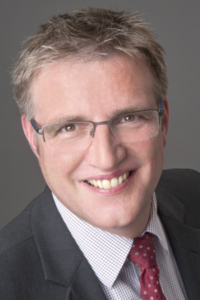 At the beginning of this year, Automatic Systems Deutschland GmbH was founded with headquarter in Unna, Westphalia, and from now on represents Automatic Systems SA in Germany. The parent company, headquartered in Wavre, Belgium, is supporting the positive development of business in Germany, Austria and Switzerland, which has progressed steadily in recent years.
As Managing Director and Head of Sales, Stephan Stephani – together with Nicolas Saillé, Group CEO – will be in charge of the subsidiary's operations, offering solutions in the field of vehicle, person and passenger entrance control systems. The foundation further consolidates the position of the German site within the Group. In addition, this step emphasizes the company's long-term goals in the DACH region. After all, Automatic Systems has already been able to grow in the German-speaking market in recent years and realize numerous impressive installations.
"We have set our sights high for the future. We have some promising projects in the pipeline and are certain that our products and services will convince many more customers," says Managing Director Stephan Stephani, adding that Automatic Systems Deutschland GmbH represents a strategic milestone in the area of business development, but that there will be no changes for customers.