Practical guide for security operators
6 questions you should ask before choosing access control equipment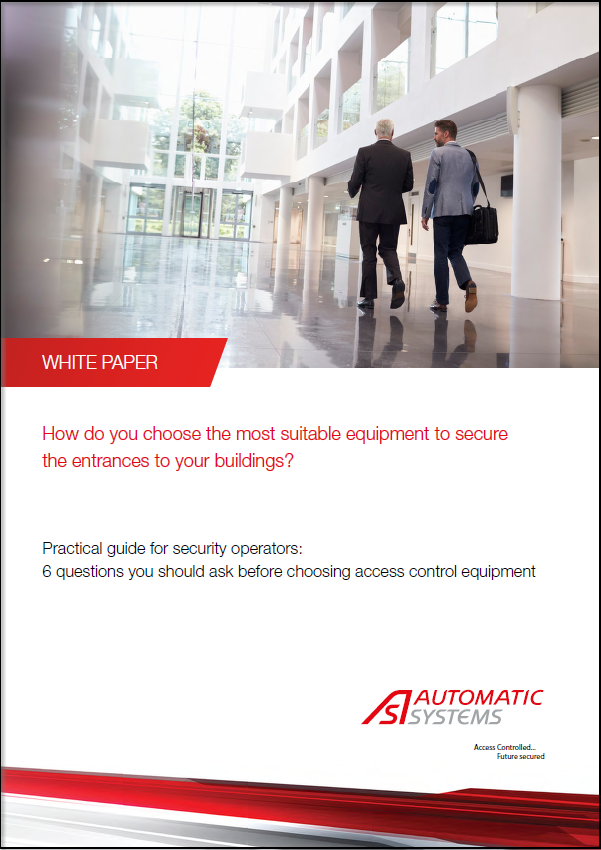 Why should you invest in access control equipment for building entrances?
How do you select them ? Are all systems equally valid?
For example, which products do you choose from tripod turnstiles, security entrance lanes with swing or retractable glasses (or obstacles), full-height security turnstiles, revolving doors or security doors? Architects, security and facility managers, integrators, property developers and other professionals in the sector all ask questions like these, when it comes to securing and controlling access to a building for individuals (tenants, visitors, employees, the public, etc.).
Automatic Systems, a specialist and global player in access control automation, would like to offer you this white paper as a decision-making tool. As you read this guide, you will have the opportunity to ask yourself the right questions. This will help you to make a better choice of access control equipment for your buildings, as well as to fully justify your choices to your end-customers.