THE AUTOMATIC SYSTEMS VIRTUAL SHOWROOM IS NOW OPEN
Wavre, Belgium, 17th November – Automatic Systems, an industry-leading manufacturer of pedestrian and vehicle entrance control access systems, is pleased to unveil its Virtual Showroom. This 3D immersive virtual experience brings visitors up close with all Automatic Systems' pedestrian product lines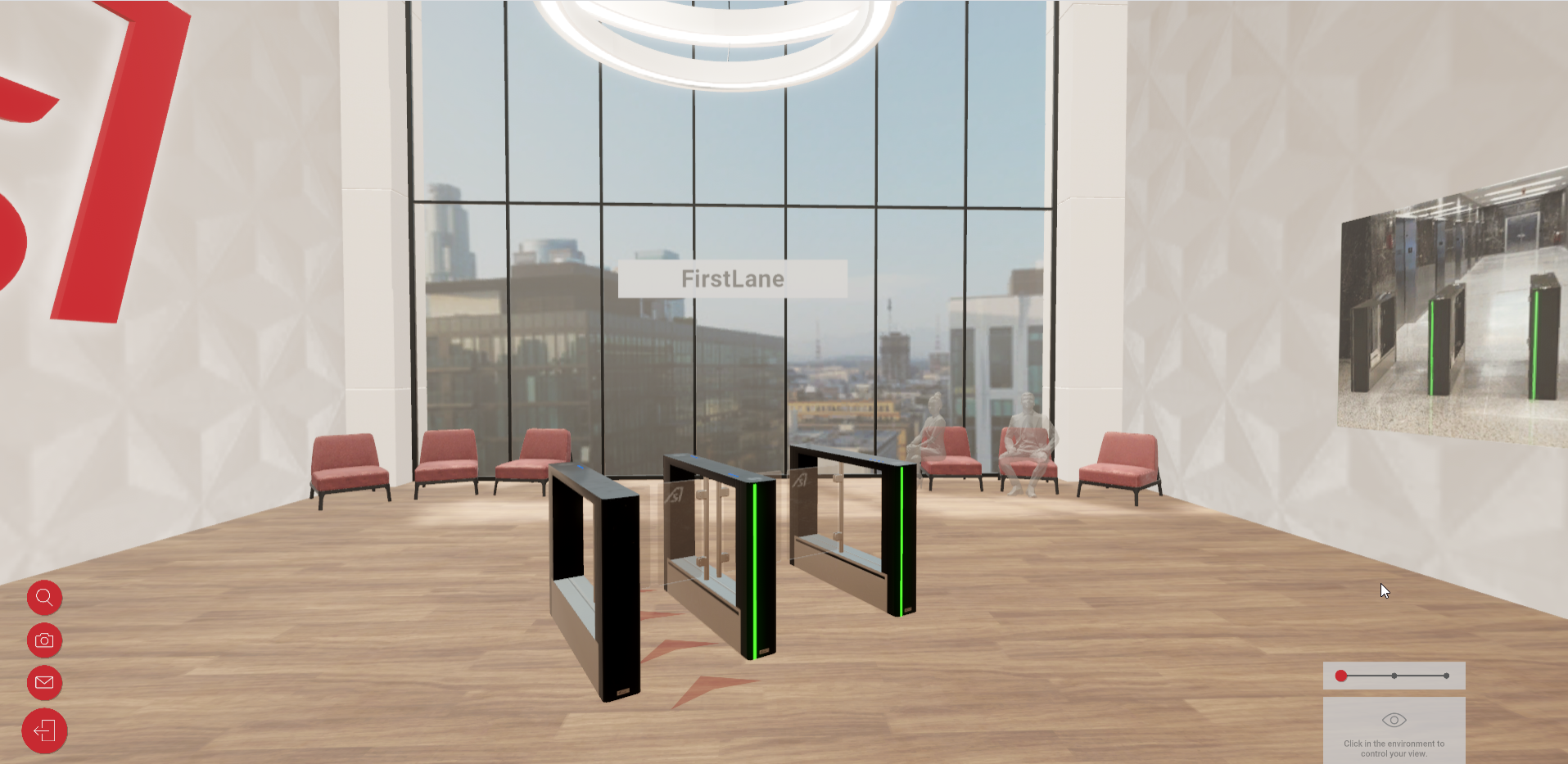 The Showroom was created in response to the COVID-19 pandemic, which put a halt to in person trade shows and customer visits. It enables visitors to take an in-depth tour of seven separate showrooms. On display are the various series of pedestrian products ranging from discreet and elegant swing gates, to full-height security turnstiles. Specifically, showcases include the FirstLane entry level speed gate, SlimLane swing obstacle speed gate, SmartLane retractable door speed lane, TriLane turnstile, TRS full height turnstile, RevLock revolving door, and ClearLock Series security booth.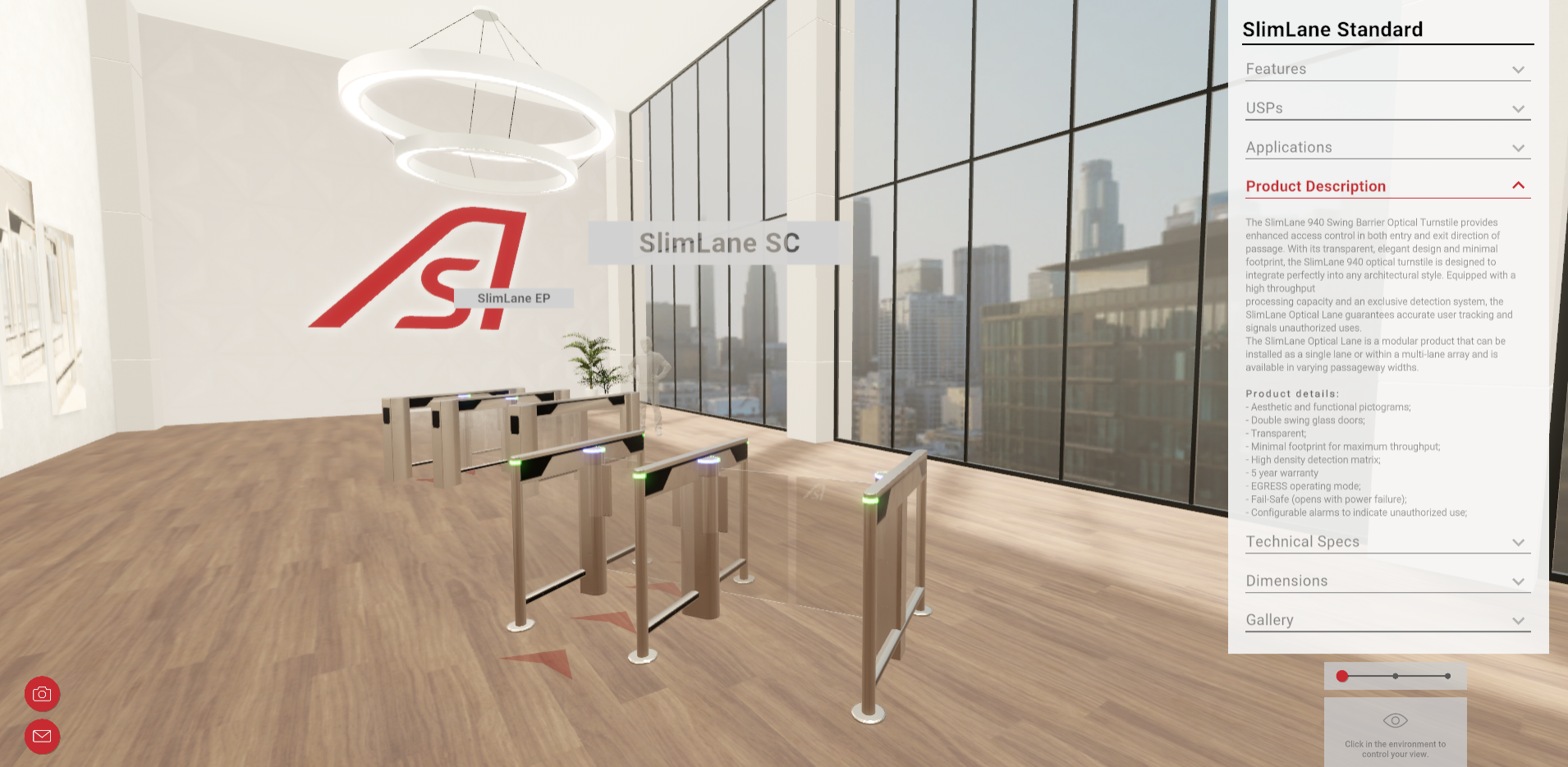 This Web-based Virtual Showroom can be accessed anytime, anywhere from a PC. Visitors simply sign in, using the language option of their choice, and can then easily navigate their tour using their mouse. The gates open-up, allowing the visitor entry into that specific showroom. Once inside, a detailed dropdown menu is also accessible that provides detailed information including product features, applications, descriptions, technical specs and dimensions.
The vehicle product range showroom is currently under construction and will be available in the coming weeks.