ClearLock 635
The rounded sliding doors and fixed parts give a pleasant curved aesthetic look to the ClearLock 635 security booths.

Our Clearlock 635 is now approved to LPS 1175: Issue 8 security rating 1 to 3, LPCB certificate numbers 1540a and 1540b.
The LPS 1175 security ratings are set by the Loss Prevention Certification Board (LPCB), which works closely with the police, Government, insurers, risk consultants and architects to develop its standards. Combining high security, design and a wide choice of feature options ClearLock 635 provides a modern and reliable solution for a wide variety of entrances.
---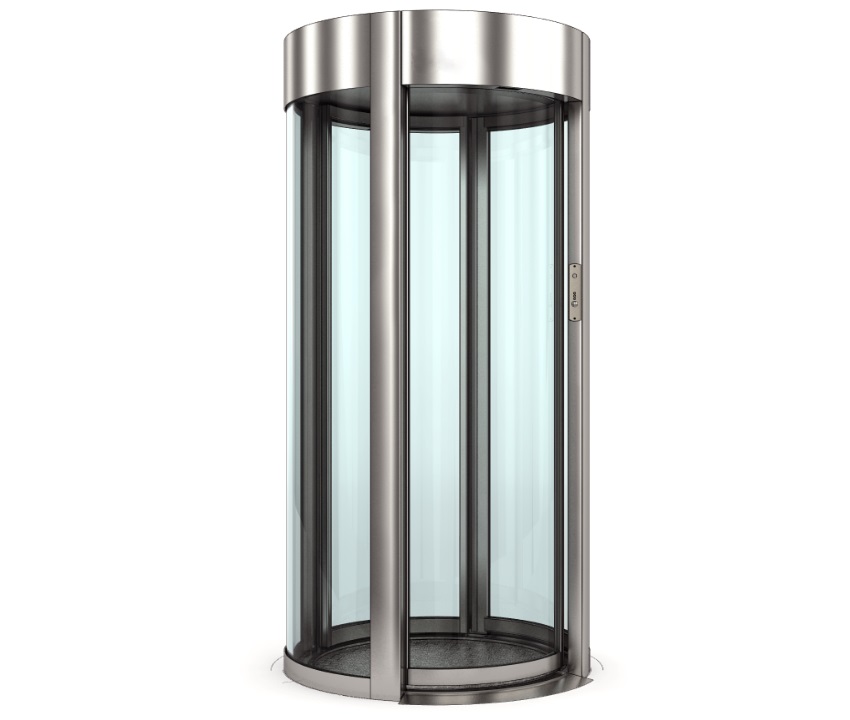 Aesthetics
Elegant design with large glass surface
Doors mounted directly onto existing floor, no excavation required
Compact footprint
Round or square frame
Wide range of finishes (brushed or mirror stainless steel, various RAL colour paints, obstacles in tinted glass...)
Performance
Control panel for set up and control
Produits adressables par TCP/IP
Flexibility
Available options: products disassembled, in accordance with on-site installation requirements
Electronic and mechanical parts located in the canopy, easily accessible for maintenance
Wide range of accessories available
Security
Circular booth with sliding entrance and exit doors never opening simultaneously
Bullet, vandalism and burglary resistant, fully compliant with industry standards (EN 1063, EN 356, ENV 1627...)
Several electronic detection systems available
Outside surveillance
User safety ensured
---
Applications:
Banks and insurance companies
Government buildings and institutions
Pharmaceutical laboratories
Data centres
Nuclear power plants
Military sites
---